Time is an issue:
I am still alive and kicking.
I am still writing and editing. I've even gotten a couple of short stories down in rough draft form.
I'm reading too. One book that I highly recommend is:
It's part of a much larger series (Dark-Hunter), dark, twisted, and well… wonderful! It's not for young audiences, but I highly suggest the read.
I am now working a full 8 hour day (where I was only working 6).
I've also really upped my workout schedule. One of my new co-workers is a very dedicated runner and since I've signed up for …
again, I need to get ready. I want to best my time from last year, and hopefully I'll be able to smash it into a bunch of little pieces. I'm doing alright, but I have a long way to go. The program he gave me is intense, and aggressive, but I'm doing it, and since I have a few extra weeks, I can stretch it out a little bit. I'm still concerned about overheating as I don't "cool down" (read sweat like a pig ) like normal people do, so I'm open to ideas on how I can help combat that. Oh! and I just got some new amazing shoes.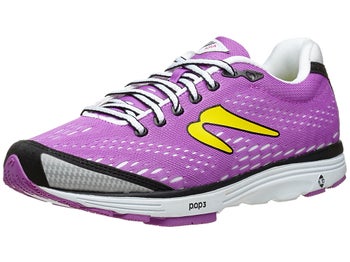 These are amazing! They are so comfortable, and I can feel a difference in my form already! Totally worth the money. Every single penny. If you are a runner, or want to get into running, try these shoes out. (No Newton isn't paying me for my opinion.)
oh… and I've started the process for obtaining my Salespersons license. It's related to my new job, and basically it entails taking 3 classes and a state mandated exam. I want to finish the classes within 3 months and get scheduled for the exam in July. Basically that means I'm having to do lots of studying and obviously that takes a lot of time.
So yes. Time is an issue.
So down to it… blog changes
I will have to cut my blog down to just one post a week, instead of my historic three (well that is until recently). If I can do more, of course, I will, but at this time I can only commit to one post a week for now.
There will still be Wall-E Tails, Author updates, and My Weighty Story. They just won't be a every week occurrence … for now. Maybe once my classes are done, I will be able to return to my original programing. I just can't right now.
My love to everyone, and I will see you next week!
-Kim